Close
Avangate Acquires 2Checkout

to Expand Payment Flexibility and Broaden Market Reach

Combined company will bring a unique combination of eCommerce and subscription management solutions to market through various payment models across the globe.
Find out more:
2Checkout's Avangate Solution Ranked High Performer in E-Commerce Platforms and Subscription Management Software Grids from G2Crowd
Community recommendations push leading global ecommerce provider's Net Promoter Score to 70, exceeding industry average of 48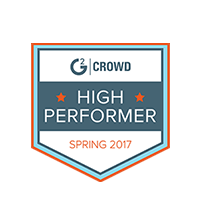 ATLANTA, GA - July 25, 2017 - 2Checkout, a leader in eCommerce, payments and subscription billing solutions, announces today that it received industry-leading scores and High Performer rankings, with its Avangate solution, in two E-Commerce grids: the G2Crowd E-Commerce Platforms Software Grid, Spring 2017 and the G2Crowd Grid℠ for Subscription Management. With a Net Promoter Score (NPS) of 70, Avangate surpassed the industry average score of 48 and received high ratings in several categories from industry professionals.
G2Crowd is an online ratings site offering peer reviews of all types of business software. Industry professionals provide ratings for software they use across a variety of verticals, in categories that range from functionality to usability and support.
2Checkout's Avangate solution, focused on global sales of digital goods and services, received customer approval scores above 85 percent in several categories: likely to recommend, meets requirements, quality of support, ease of doing business, ease of administration and ease of use.
Online peer ratings from sites like G2Crowd provide an important and objective source of information about software products for professionals in many industries. Avangate continually enhances its solutions based on customer feedback from G2Crowd and other influential sources.
For more information, check out the G2 Crowd Grid℠ for E-Commerce Platforms and the G2 Crowd Grid℠ for Subscription Management.
About 2Checkout (formerly Avangate)

2Checkout, a Francisco Partners portfolio company, is the digital commerce & payments provider that helps companies sell their products and services via multiple channels, acquire customers across multiple touch points, increase customer and revenue retention, leverage smarter payment options and subscription billing models, and maximize sales conversion rates. The company's clients include ABBYY, Absolute, Bitdefender, FICO, HP Software, Kaspersky Lab, and many more companies across the globe.
Avangate acquired 2Checkout in March 2017. More information about 2Checkout's Avangate platform and related services can be found on www.avangate.com.
More information on 2Checkout can be found on www.2checkout.com
Media Contact
For media & PR inquiries related to Avangate, please contact:
Delia Ene, Avangate


Avangate Newsletter
Whether it's news you're looking for or an expert's advice on how to sell software, SaaS or digital goods online, you came to the right place. Find guidance in our latest eBooks, webinars, reports and conversations with industry thought leaders to further increase revenue, maximize the value of every customer, and expand global reach.