Close
Avangate Acquires 2Checkout

to Expand Payment Flexibility and Broaden Market Reach

Combined company will bring a unique combination of eCommerce and subscription management solutions to market through various payment models across the globe.
Find out more:
Sell Services Online Globally with Avangate
Launch New Online Revenue Streams - Fast!

In the New Services Economy, products are dead, and services are the new product. Avangate enables services in these key industry verticals to compete better online; enabling rapid response to new market threats and the ability to scale with no upfront capital investments in a winner-take-all market.

Financial Services and Identity Management
Avangate meets the needs of financial services and identity management companies with integrated commerce, marketing tools, subscription billing and advanced payments for recurring revenues and renewals.

Online Legal Services
Avangate meets the needs of online legal services companies with its comprehensive commerce, subscription engine with renewal optimization, marketing tools such as A/B testing, and partner management.

eLearning and Online Education
eLearning and online education companies need comprehensive digital commerce offerings such as customer acquisition and marketing tools, subscriptions, global payments and renewal optimization.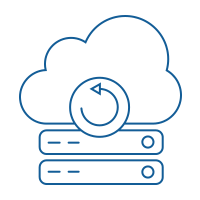 Online Backup & Storage Services
Avangate meets the needs of online backup and storage companies with powerful marketing tools for trial management, freemiums, subscription billing, and enables single-click in-app purchases for renewals and upgrades.
Check Out These Resources to Learn More