Close
Avangate Acquires 2Checkout

to Expand Payment Flexibility and Broaden Market Reach

Combined company will bring a unique combination of eCommerce and subscription management solutions to market through various payment models across the globe.
Find out more:
Avangate Customer Success Story
Advisera – Online Courses and Support for ISO Certifications Provider
eCommerce and Subscription Management Optimization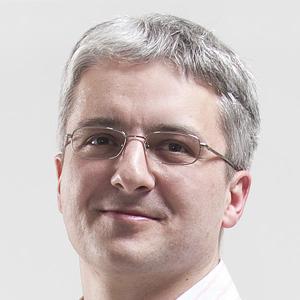 Dejan Kosutic
CEO of Advisera

"The Avangate digital commerce platform has delivered many important benefits to Advisera. Features that we particularly enjoy include the ability to customize the shopping cart to match the look and feel of our brand, the wide range of payment methods and currencies and visibility into financial details such as currency conversion. Likewise, we appreciate the ability for our end-customers to cancel a subscription within our interface through single sign-on, which enhances customer experience. It's also simple to create effective cross-selling campaigns, or track all the steps of the purchase process. These and many other benefits of the 2Checkout Avangate platform help us advance our business", Dejan Kosutic, CEO of Advisera.
About Advisera
Advisera Expert Solutions Ltd seeks to make standards easy to understand and simple to implement. Advisera helps customers Implement ISO, OHSAS, IATF, AS and ITIL standards on their own and achieve certification with the help of guided documentation. Over 5000 companies from more than 100 countries have passed audits and achieved certifications with the help of Advisera's online education courses, certification exams, tools, documentation toolkits, and standard expert assistance. Advisera has grown to become the world's leading provider of online training, tutorials and documentation for ISO 27001, ISO 22301, ISO 9001, OHSAS 18001, ISO 14001, AS9100, IATF 16949, ISO 20000, and ITIL.
Find out more about Advisera on: www.advisera.com.
---
Project: Advisera Streamlines eCommerce Operations with 2Checkout
Context
Advisera offers specialized guidance, tools, trainings, books, professional expertise, and complete documentation regarding regulations and industry standards such as GDPR, ISO 27001, ISO 9001, ITIL and others. It is selling to a global market.
Objectives
With an overall goal of improving global sales, Advisera was looking to improve cart conversion rates, enhance the purchasing experience for their clients in every country and improve the eCommerce team's efficiency.
Solution & Results
"Advisera has increased revenues by 150% since switching to 2Checkout. We've enjoyed some amazing support from the 2Checkout team, which has clearly contributed to this growth. We look forward to continuing to leverage the platform, and utilize even more capabilities, especially as we embark on launching subscription-based products and looking to optimize our ecommerce operations even further."
---
Read more Avangate client success stories.