Close
Avangate Acquires 2Checkout

to Expand Payment Flexibility and Broaden Market Reach

Combined company will bring a unique combination of eCommerce and subscription management solutions to market through various payment models across the globe.
Find out more:
Avangate Customer Success Stories
Movavi - Software for Audio-Video
15 fold ROI with Shopping Cart Optimization. Increased Revenue by 12%+ through Improved Acquisition and Retention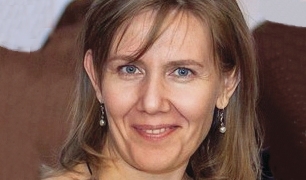 Albina Zakharenko
Head of Marketing and Sales, Movavi

"At Movavi, we are looking to bring in new business via additional channels – the Avangate Affiliate Network is a strong and steady source of income. At the same time, we pay careful attention to client retention and customer lifetime value. Avangate's Commerce solution provides us with clear visibility into key business metrics around renewals and with marketing tools that help us boost conversion rates and help us recover a significant portion of our revenues, which otherwise would have been lost." said Albina Zakharenko, Head of Marketing and Sales at Movavi.
About Movavi
Movavi produces a wide range of multimedia programs for users to get the most from their videos, music, and photos on an platform and any device. Learn more at http://www.movavi.com/.
---
Project: How Movavi Obtained a 15 fold ROI with Shopping Cart Optimization
The Context & Objectives
Movavi is a strong advocate of optimization through A/B testing. To maximize revenue growth, it ran parallel tests on the product pages and checkout pages. The tests were focused on customer acquisition, and how to maximize conversion rates and RPV (revenue per visitor).
Solution
Avangate, together with their partner Sellpoints, ran a conversion optimization program consisting of several a/b tests. The service produced a 15x return on investment for Movavi.
Key Results
+5.5% increase in conversion rate
+22% increase in revenue per visitor
15x return on investment for Movavi
---
Project: How Movavi increased revenue by 12%+ with Avangate through improved acquisition and retention
The Context & Objectives
In a highly competitive market with many free products, increasing sales via additional channels as well as client retention are important elements of a sales strategy.
Solution
To support its online strategy, Movavi employs Avangate's commerce platform that covers both the global online direct component as well as additional sales channels such as Avangate's Affiliate Network. Movavi also aims to constantly optimize and automate the client retention process, especially for their newly introduced subscription-based products.
Key Results
By employing Avangate's solution, Movavi is able to boost revenue through (2014 data):
Expanded reach in 100+ countries
Increased revenue by 10% from acquisitions via the Avangate Affiliate Network
Revenue Uplift by 2.6% from improved retention
Read more Avangate client success stories.