Close
Avangate Acquires 2Checkout

to Expand Payment Flexibility and Broaden Market Reach

Combined company will bring a unique combination of eCommerce and subscription management solutions to market through various payment models across the globe.
Find out more:
Affiliate Success Stories
IObit - Innovative System Utilities
25% Growth in Affiliate Driven Volumes. 30% Increase in Revenue from Optimized Customer Buying Experience
About IObit
IObit provides innovative system utilities that are as simple to use as they are powerful and reliable. It also makes available free versions of its software for personal or non-commercial use. IObit's flagship product, Advanced SystemCare, has received numerous awards and positive reviews along the years.
More information on www.iobit.com
---
Project: How IObit Increased Online Revenue by 6% through Cart Optimization
The Context & Objectives
IObit is looking to constantly improve both acquisition and retention at global level and this cart optimization project was part of the acquisition improvement initiative. The goal was to increase cart conversion rates on a global level by at least 5%.
Solution
The 2Checkout CRO team executed an optimization project on the IObit cart which included a fourweek slit-test. After a thorough quantitative and heuristics analysis, the CRO Team developed a successful hypothesis.
Key Results
14% increase in cart conversion rate, which far surpassed the original objective of 5%
6% increase in revenue per visitor
23x return on investment of the CRO program
---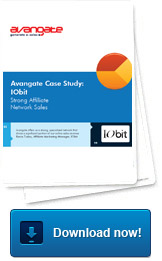 25% Growth in Affiliate Driven Volumes
IObit, with support from the Avangate affiliate management team, has put together affiliate programs aimed at increasing awareness of IOBit products and building up relationships with power and niche affiliates.
"The Avangate Affiliate Team works closely with us on an ongoing basis to actively promote IObit products to the network, leverage the Avangate Enterprise Edition platform's various services, and help us choose the right partnerships with targeted vendor-affiliate matching," said Keros Tudos, Affiliate Marketing Manager at IObit
Affiliate networks require day-to-day management and support in order to be successful. With the right tools, counseling and guidance, the effectiveness of the affiliate channel is increased.
IObit made good use of the Avangate Affiliate System capabilities and promoted their company and products to the affiliate community with positive results to their bottom line.
Results:
45% rise in active affiliates number
25% growth in affiliate driven volumes
18% increase in direct eCommerce volumes
---
30% Increase in Revenue from Optimized Customer Buying Experience
IObit was looking to update and optimize its buying experience and purchase flow to maximize cart conversions and drive incremental revenue. IObit's buying experience and purchase flow had not kept pace with the company's rapidly expanding international customer base and web traffic. Flat cart conversion rates due in part to the old design and flow were limiting the potential for increases in incremental revenue.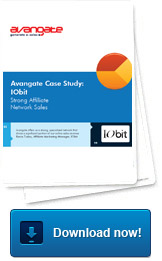 Challenges
IObit didn't have the internal tools or expertise for an effective A/B testing and optimization program required to remedy the design and structural flows that were depressing cart conversions and revenues.
Solution
Avangate's solution for IObit consisted of a comprehensive six-month cart conversion rate optimization program. Over the course of the six months, Avangate's team deployed advanced marketing tools and strategies to makeover IObit's aging online ordering system. Actions included improvements to the order flow, a complete redesign of the shopping cart and order flow layout and graphics, increasing shopper trust and conversions. Avangate also tested for best performing marketing tools and their optimal placement within the ordering flow.
Results
12% increase in shopping cart conversion rate, from 11.8% to 23.73%
30.47% increase in revenue, due completely to the optimization program
Increased shopper trust in the purchase process
Hugo Dong, CEO, IObit: "We really like the way in which we receive constant feedback and proactive advice. We have Avangate to thank for helping us improve online sales results. This is yet another proof that we have to constantly test and optimize what we do in order to support our customers better and adapt to their requirements and changes in buying behavior."
Read more Avangate client success stories.