Close
Avangate Acquires 2Checkout

to Expand Payment Flexibility and Broaden Market Reach

Combined company will bring a unique combination of eCommerce and subscription management solutions to market through various payment models across the globe.
Find out more:
2Checkout Wins Best Payments Solution in the 2018 SIIA CODiE Awards
2Checkout's digital commerce solution earns prestigious industry recognitions for the ninth consecutive year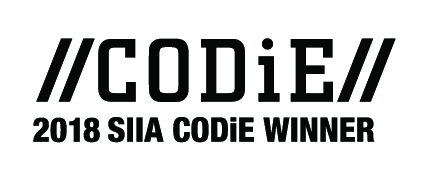 ATLANTA, GA - June 26, 2018 - 2Checkout, a leader in eCommerce, payments and subscription billing solutions, today announced that it was named a winner in the 2018 SIIA CODiE Awards in the Best Payments Solution Category as well as finalist in Best Billing & Subscription Management Solution and Best eCommerce Solution. The company won Best Subscription Management Solution in 2016 and Best eCommerce & Billing Platform in 2015, and was a finalist for all these categories in various previous CODiE editions.
CODiE Award recipients are the companies producing the most innovative technology products around the world. 2Checkout's Avangate Monetization Platform delivers all the tools businesses need for digital commerce success: global payments, hosted checkout, subscription billing, merchant and shopper services, and fraud protection all in a single solution. 2Checkout ensures that businesses of all sizes have everything they need to sell digital goods and services at a global level.

Ken Wasch
SIIA President
"The 2018 CODiE Award winners are the most innovative, high-impact products in the market. We are happy to recognize these products and the power they have to transform the future of how we do business," said Ken Wasch, President of SIIA.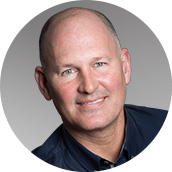 Erich Litch
2Checkout CRO
"We are thrilled to be named a CODiE award winner and finalist in multiple commerce-related categories," said Erich Litch, 2Checkout's Chief Revenue Officer"The SIIA is a leading industry group, and we are honored to receive ongoing independent recognition for 2Checkout's all-in-one monetization platform".
The SIIA CODiE Awards are the premier awards for the software and information industries and have been recognizing product excellence for over 30 years. The awards are the industry's only peer-recognized awards program. Business technology leaders including senior executives, analysts, media, consultants and investors evaluate assigned products during the first-round review which determines the finalists. SIIA members then vote on the finalist products and the scores from both rounds are tabulated to select the winners.
The Software & Information Industry Association (SIIA), the principal trade association for the software and digital content industries, announced the full slate of CODiE winners during a special Award Ceremony in San Francisco on June 12. Details about the winning products can be found at siia.net/codie/2018-Winners.
About the SIIA CODiE™ Awards
The SIIA CODiE Awards is the only peer-reviewed program to showcase business and education technology's finest products and services. Since 1986, thousands of products, services and solutions have been recognized for achieving excellence. For more information, visit siia.net/CODiE.
About 2Checkout (formerly Avangate)

2Checkout, a Francisco Partners portfolio company, is the digital commerce & payments provider that helps companies sell their products and services via multiple channels, acquire customers across multiple touch points, increase customer and revenue retention, leverage smarter payment options and subscription billing models, and maximize sales conversion rates. The company's clients include ABBYY, Absolute, Bitdefender, FICO, HP Software, Kaspersky Lab, and many more companies across the globe.
Avangate acquired 2Checkout in March 2017. More information about 2Checkout's Avangate platform and related services can be found on www.avangate.com.
More information on 2Checkout can be found on www.2checkout.com
Media Contact
For media & PR inquiries related to Avangate, please contact:
Delia Ene, Avangate


Avangate Newsletter
Whether it's news you're looking for or an expert's advice on how to sell software, SaaS or digital goods online, you came to the right place. Find guidance in our latest eBooks, webinars, reports and conversations with industry thought leaders to further increase revenue, maximize the value of every customer, and expand global reach.