Close
Avangate Acquires 2Checkout

to Expand Payment Flexibility and Broaden Market Reach

Combined company will bring a unique combination of eCommerce and subscription management solutions to market through various payment models across the globe.
Find out more:
Avangate Subscription Billing
Subscription Billing Solution
Build Long-Term Recurring Revenue by Strengthening Customer Relationships

Avangate offers the leading digital commerce platform that lets you sell online quickly. Our customers benefit from a rich set of features that let them transact at every customer touchpoint, introduce new business models such as subscriptions, and reach their target audience globally - all in one seamless solution with rapid setup and cloud scalability.
Retain and Service Customers
Deliver the Optimal Mix of Self-Service and Assisted Support
Centralize customer management, including support for role-based access control. View customer and subscription data from a single interface. Manage subscriptions and gain insight into customer and subscription value, stats, details and history at a glance. Enable support teams to update subscription info, issue refunds and track history across multiple activities within the platform. Give customers control over their profile, subscriptions and billing, and extend management capabilities to every touchpoint via API.

An intuitive, on-demand self-service interface empowers customers to support and service themselves.

Powerful, account management tools give CSRs a single-page, 360-degree view of customers' subscriptions, entitlements, updates, renewals and other activities.

Advanced CRM features, such as campaign and lead management, customized email templates and tracking, help to reduce churn and increase retention.

Assisted support by phone or live web chat helps customers with complex issues or transactions, such as contract amendments, prorations, co-terminations, trial extensions, billing discounts for a fixed-time period, credit card updates, and more.
Global Shopper Support
Give Customers the Support They Need, No Matter Where They Are

Speak in nine local languages.
Offer your end customers and shoppers phone support in nine languages (English, French, German, Italian, Spanish, Japanese, Dutch, Romanian, Chinese) and additional email support beyond English (French, German, Spanish, Romanian, Dutch, Italian, Chinese, Japanese, United Kingdom, Australia and New Zealand).

Faster Response to Support Queries.
Offer your customers dedicated call center SLAs, respond to emails twice as fast, and offer toll-free telephone support in the US, Germany, France, Netherlands, and Romania.

Design your Customer Service Experiences.
Set branded call center scripts, email and other customer facing templates, as well as customized fraud and follow-up processes. Create branded shopper portals from custom domains to personalize look and feel.

Self-Service Customer Portal.
Offer your customers a full-featured shopper portal with advanced customer management capabilities, including renewals.
Seamless Management for Increased Retention & Efficiency
Launch Subscription Based Commerce

LANDMARK
Gain flexibility and a serious competitive edge with Avangate's advanced rate plans. Quickly set up and configure your billing plans to match your business model. Or offer any pricing combination - one-time, recurring or usage-based - on the the fly. You can also adapt pricing, invoicing, discounts and licensing to meet local customer needs, globally. And simplify customer invoicing so that usage fees are folded into renewal costs and multiple subscriptions are consolidated into a single payment period.
Subscription Lifecycle
Seamless Management for Increased Retention & Efficiency

Prorations
Avangate's powerful billing rating engine automatically calculates prorated charges and synchronizes with billing.

Co-terminations
Automatically align billing charges of subscriptions with different expiration/renewal dates.

Upgrades
Manage upgrades seamlessly, across touchpoints and channels.

Renewals
Reduce churn by giving customers multiple ways to renew - automatically, via self-service, directly or through channels.
Avangate gives you visibility and control over every stage in the customer lifecycle. Use powerful tools to convert trial users to paying customers and steer basic users toward more advanced services. Schedule automated notices for renewals and dunning. Enable single-click in-app purchases for renewals and upgrades. Give CSRs the ability to reward loyalty with discounts and special upgrade offers. Charge customers for only the services used. And simplify the synchronization of recurring payments for customers with multiple subscriptions.
Renewals and Upgrades
Accelerate the Evolution Towards More Advanced Services

Renewals
Lock in long-term recurring revenue by simplifying renewals for customers. Avangate provides multiple direct and indirect avenues for customers to renew. Automate renewals at setup or through automated notices. Configure renewal pricing, and extend promotions and discounts. And enable customers to renew directly, with full partner attribution, or through any channel or touchpoint.

Upgrades
Avangate's seamless management makes it easy to upgrade your customers to more advanced services. Automatically prorate or align charges midstream with Avangate's advanced billing and rating engine. Activate self-service sales through in app upgrades or through the MyAccount customer portal. And enable CSRs to extend discounts and upsell new products or offer trials over the phone or online.
Subscriptions Reporting and Analytics
Manage Recurring Transactions With Out-of-the-Box Reporting
Understand Big-Picture Customer Value to the Business at a Glance.
Manage your subscription based business with out-of-the-box reporting for monthly recurring revenue, renewals and expirations, renewal forecast, trial conversion rates and cohorts. Get instant access to audit logs and the most important metrics, including active customers and subscriptions, trials and cancellations. Use the custom engine to construct and schedule micro- and macro-level reporting for every aspect of your business, customer base and market.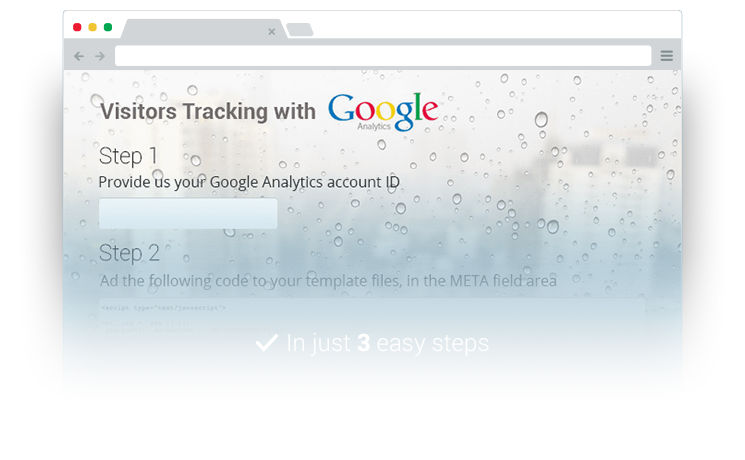 Gain Actionable Insights Into Revenue Growth and Trends by Region and Product Lines.
Avangate's analytics give you the data and tools needed to manage your subscription based business and grow and forecast revenue more effectively and efficiently. Detect and track customer trends and evaluate subscriptions over time. Compare attrition rates and analyze churn. And quickly gain insight into the actions required to increase engagement and renewals.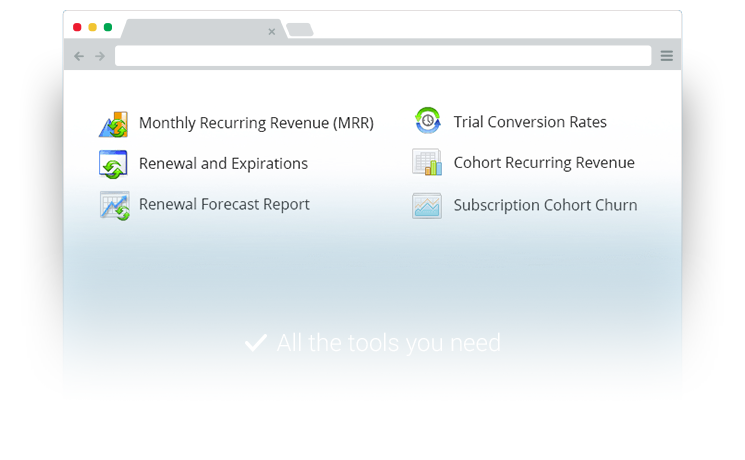 Check Out These Resources to Learn More