Close
Avangate Acquires 2Checkout

to Expand Payment Flexibility and Broaden Market Reach

Combined company will bring a unique combination of eCommerce and subscription management solutions to market through various payment models across the globe.
Find out more:
Avangate Customer Success Story
Software AG - Leading Innovative Software Business Solutions
Speed to Market & Worldwide Localization Capabilities | Marketing Campaigns Improvement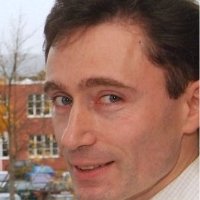 Karl Wagner
Senior Vice President R&D, ARIS, Software AG

"Given the strategic importance of Cloud offerings, we needed a commerce partner that could support our strategy and provide a holistic view of factors influencing SaaS adoption and retention.
We investigated several commerce options and Avangate was the clear choice for taking Aris Cloud to market: their modular platform is very easy to use and allows us to move quickly, and support a multitude of business and revenue models, giving us the flexibility and speed to truly meet our clients' needs," Karl Wagner,Senior Vice President R&D, ARIS, Software AG.
---
Why Software AG Selected Avangate
In order to address the change in B2B buying behavior and usage of IT solutions, Software AG extended their portfolio into the cloud with Aris Cloud - the first SaaS offering that integrates social collaboration in a cloud-based process improvement environment, addressing both the enterprise as well as the SMB markets.

Speed to market was a critical decision driver for why Software AG selected Avangate as the commerce provider to enable their SaaS vision. With Avangate's Customer Centric Commerce, Software AG will benefit from agility, fast implementation cycles, coupled with worldwide localization capabilities and support for any software model, distributed via any channel.
---
Success Story: Software AG Getting Smart about Marketing in Partnership with Avangate & Marketo
"We have put a lot of emphasis on digital campaigns for lead generation and nurturing around ARIS Cloud. Getting direct, real time results on the success of the campaigns was a must. This was possible via the integration of the Avangate commerce platform and our marketing automation tool, Marketo," Stilyana Yaneva, Manager, Marketo Center of Excellence at Software AG.
Context
Software AG employs the Avangate Digital Commerce Solution for selling ARIS Cloud online, starting with registrations for the free trial basic version and continuing with the paid advanced version.
The ARIS Cloud marketing team had digital campaigns in place for lead generation and nurturing, with free trial registrants manually exported to the company's CRM system from the Avangate commerce platform. In order to standardize the lead generation process and get real time results on the success of the marketing campaigns by capturing the form submissions automatically, it was necessary to integrate the marketing automation tool in place - Marketo - with the Avangate Digital Commerce platform and Marketo with the CRM system, via API.
Solution & Results
Due to the integration, the software vendor's marketing team can now instantly track the success of the digital campaigns around ARIS Cloud based on the registrations sent from the Avangate commerce platform.
"We can automatically add customers to nurturing and re-targeting campaigns, and we're able to see results in real time. This allows us to constantly experiment with new or different elements and improve conversion rates as a result. This is a great example of a working use case leveraging API integrations that support our marketing activities, allowing us to scale and use resources efficiently," added Stilyana Yaneva, Manager, Marketo Center of Excellence at Software AG.
---
About Software AG
The digital transformation is changing enterprise IT landscapes from inflexible application silos to modern software platform-driven IT architectures which deliver the openness, speed and agility needed to enable the digital real-time enterprise. Software AG offers the first end-to-end Digital Business Platform, based on open standards, with integration, process management, in-memory data, adaptive application development, real-time analytics and enterprise architecture management as core building blocks. The modular platform allows users to develop the next generation of application systems to build their digital future, today.
Learn more at www.softwareag.com.

Read more Avangate client success stories.