Close
Avangate Acquires 2Checkout

to Expand Payment Flexibility and Broaden Market Reach

Combined company will bring a unique combination of eCommerce and subscription management solutions to market through various payment models across the globe.
Find out more:
Avangate Customer Success Stories
Kaspersky Lab - Largest Private Vendor of Endpoint Protection Solutions
Improved revenue and optimized customer experience in local markets
"At Kaspersky Lab we are always looking for ways to improve the shopping experience and to provide our customers frictionless sales mechanisms. The introduction of in-app purchasing with Avangate was a very successful project that targeted renewal customers and improved retention significantly," Madina Mukhamedova, Online Sales Manager at Kaspersky Lab.
About Kaspersky Lab
Kaspersky Lab is a global cybersecurity company founded in 1997. Kaspersky Lab's deep threat intelligence and security expertise is constantly transforming into security solutions and services to protect businesses, critical infrastructure, governments and consumers around the globe. The company's comprehensive security portfolio includes leading endpoint protection and a number of specialized security solutions and services to fight sophisticated and evolving digital threats. Over 400 million users are protected by Kaspersky Lab technologies and we help 270,000 corporate clients protect what matters most to them.
More info on www.kaspersky.com
---
Kaspersky Lab grew revenue per visitor by 63% and improved internal efficiency with the Avangate localized marketplaces
Context
Kaspersky Lab migrated existing stores in several Eastern European countries to Avangate marketplaces, in order to optimize the customer experience.
Solution
Avangate developed and implemented localized marketplaces for the majority of Eastern European markets, including the Czech Republic and Slovakia, Hungary, Greece, Romania, Serbia and Ukraine.
Results
Grew revenue per visitor by 63% in some geographies
Significant increases in conversion rates and sales for each individual market
Improved internal efficiency
Simplified user journey, with a shorter average time per visit and improved retention flows.
---
Kaspersky Improved Revenue through the Reseller Channel with 2Checkout
"2Checkout has a deep understanding of our needs and requirements. This project had a major contribution to our partner management success. We are able to work with thousands of partners around the world in a very professional manner and fulfil their orders in real time," said Olga Ushakova, Channel Platform Maintenance Manager at Kaspersky Lab.
Context
Kaspersky Lab was looking to improve collaboration and operations with their network of 70,000 resellers around the world.
Solution
The endpoint security company implemented 2Checkout's Avangate Channel Manager Solution in order to automate order processing and serve resellers in real time.
Results
Improved time to market
Real time order processing and fulfilment around the world
Enhanced support for reseller partners
Increase in channel revenue
---
Success Story: Increased Sales by over 20% with In-App Purchasing
Context
Since 2011, Avangate has provided Kaspersky Lab with local e-stores, fully tailored to specific markets, including currencies, payment methods, languages, support numbers, taxation, invoicing regulations.
Solution
Kaspersky Lab introduced Avangate's In-App Purchasing to optimize the customer experience through frictionless selling.
Results
In-app revenue uplift of over 20% of total sales
Doubled in-app purchase conversion rate
Markets: South Africa, Czech Republic, Greece, Hungary, Romania, Slovakia, Turkey.
---
Success Story: Accelerated Online Global Expansion
"At Kaspersky Lab, business development teams are very thorough about entering new markets and have a custom approach in terms of best products, pricing, local support, payment methods, etc. Avangate has not only provided Kaspersky Lab with a strong, agile platform, but also with all the necessary tools and expertise to help us succeed online in markets such as Central Europe, the Middle East and Africa" said Pavel Korolev, Head of Online Sales, Emerging Markets at Kaspersky Lab.
Avangate provided Kaspersky Lab with local e-stores, fully adapted to individual markets, including currencies, payment methods, languages, support numbers, taxation, invoicing regulations.
Additionally, Avangate supported Kaspersky Lab with various custom implementations and integration projects:
Integration with Kaspersky Lab's license key generation and order management system, for improved reporting and operational efficiencies;
Financial reporting customized to Kaspersky's internal systems of record and invoicing requirements;
Integration with Kaspersky's Omniture Site Catalyst account, assisting the online marketing team with improved visibility into stores' analytics.
Download the full Kaspersky case study here.
Read more Avangate client success stories.
---
Check out more testimonials from Kaspersky Lab professionals who work with the Avangate team: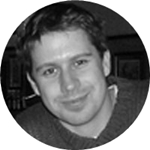 "Solid and complex ecommerce platform. Majority of functionalities in place, possible to be activated without contacting Avangate at all. The rest can be quite quickly developed and customized to our needs. Ability to integrate quickly to our internal systems, KORM, CRM, etc. Great and responsive account management. I enjoy working with these guys, things are moving quickly,"
Kamilo Tomas, Senior Online Sales Manager at Kaspersky Lab.
Read the full review on G2Crowd